Isabella had a dream. She wanted to write for her father's newspaper. But in order to do this, she had to deny who she was and write under a pseudonym. Society dictated that she was to concentrate on finding a husband and put these dreams to the wayside.
James Drake didn't know his true identity. His mother died under mysterious circumstances. Why didn't his father and/or grandfather claim him? \
He dreamed of flying and winning the Grand Prize that the newspaper offered for the first to fly across the English Channel. His worth was based on whether or not his flying machine was successful.
Isabella's father bought the fancy estate with the previous families' heirlooms in it. His motivation was to impress and to "bridge the gap between old money and new, and close the distance between himself and those who inherited rank, titles, and respected family names."
Isabella and James both dreamed for things that were almost inaccessible to them because of their gender or class.
How can they bridge the gap and find their happiness?
Great read. I loved it.
I received this free to review.
Giveaway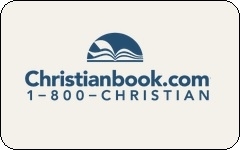 To celebrate her tour, Carrie is giving away a grand prize of an autographed copy of Shine Like the Dawn and $30 gift card to Christianbooks.com!!
About the Author
Carrie Turansky has loved reading since she first visited the library as a young child and checked out a tall stack of picture books. Her love for writing began when she penned her first novel at age twelve. She is now the award-winning author of nineteen inspirational romance novels and novellas. Carrie and her husband, Scott, who is a pastor, author, and speaker, have been married for more than thirty years and make their home in New Jersey. They often travel together on ministry trips and to visit their five adult children and five grandchildren. Carrie leads women's ministry at her church, and when she is not writing she enjoys spending time working in her flower gardens and cooking healthy meals for friends and family. She loves to connect with reading friends through her website, Facebook, Pinterest, and Twitter.